LoL Thread, PRESEASON edition: MORE DOTS MORE DOTS
Posted: Jul 12 2014, 06:46 AM Forum General Discussion View full topic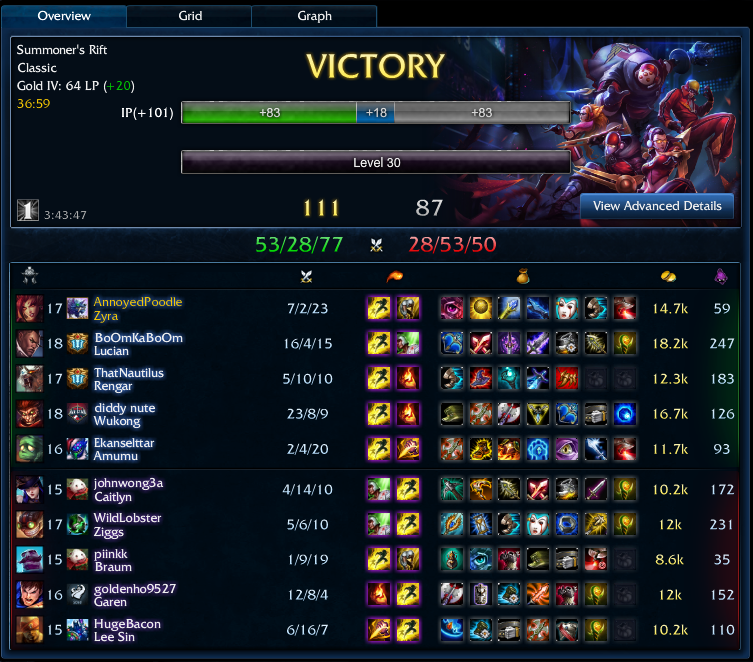 Gold ranked ladies and gentlemen.

ft. AP Rengar mid who spent half the game typing 'purrrr' in all chat. (he sold his mejais though : ( )

Wukong who went 'well this lane is over' after going 1/4 top and proceeded to roam around the map killing everyone and finishing by soloing baron... 60 cs at 20 minutes.

Amumu who built Hydra.

That Ziggs... 'build'.

The whole game was spent running around aimlessly typing stuff in all chat and generally acting like nobody had any idea how to actually play.