Super Dangan Mafia 2 Game Thread
Posted: Jun 26 2015, 08:45 AM Forum Mafia View full topic
Also, my main point wasn't "Gianni posts literally nothing," it was "I have a hard time believing he has literally zero thoughts, reads, or anything to offer like he claims to."
Super Dangan Mafia 2 Game Thread
Posted: Jun 25 2015, 10:46 PM Forum Mafia View full topic
Imehal

Jun 25 2015, 06:02 PM

@TBH: Given that you have seen other people's reads mesh in some instances in the game so far, what made you think that it would be a bad idea to state your own when they have been echoed? I find a chorus of condemnation in this game is only inherently scummy if there doesn't seem to be any independent thought given alongside it.
I thought my reason was pretty clear within the context of the next post? I was worried about people, overzealous in looking for reasons to accuse me, taking that and twisting it into evidence against myself even though it should be no such thing. But, as I had noted, I'd stated similar suspicions and concerns before you ever spoke, so maybe that's less of a factor.

I'm still working on the reads post, it keeps getting eaten by this shitty browser, and I'm going to give myself a little bit to decide who to actually vote for, but currently Aura and Goose seem like the best lynching candidates to me. Even I, a total newbie to Mafia stuff, have been able to gather reads, come up with theories, and contribute to discussions through observing the course of the game and forming opinions on it; that neither of them have evidently been willing or able seems very strange to me indeed. Obviously sheer quantity of contributions is no metric to gauge scumminess by, but they've been evasive and unwilling to actually add to the ongoing discussions (except Aura going on endlessly about flavour, but I could be biased because I have zero interest in the source material) in a way that pings me as suspicious, as if they're trying not to say anything of substance lest they let something slip.

Though that said, that kind of play style seems uncharacteristic of what scum has shown so far, which is a pretty measured approach that suggests experienced scum-players to me. People who play like that at night maybe wouldn't be so obvious about trying to fly past unnoticed.

In fact, my third strongest candidate for a lynch is actually Toben. That fly under the radar, calmly redirect attention and suspicion, then take out strong town players and power roles style sounds just like him. He's claimed his role is not Togami, but it's entirely possible he is not pulling the trigger himself, but telling fellow scum to do it.
SOTF's Tenth Anniversary
Posted: Jun 25 2015, 04:42 PM Forum Announcements View full topic
riserugu

Jun 25 2015, 04:16 PM

Hey there! But... ah, it's true. I hover around like an old ghost in the attic, keeping up with threads and continuing to be so invested still. I can't help it though! This site has grown so much and there are just so many talented people here that I get caught up in story lines so easily.

I'd certainly love to swing around more! I don't know if I'd have time to throw in to actually ever join in fully again but it's always something to keep in mind for the future.
Definitely, v6 pregame only just started! We for sure should at least keep in touch.
SOTF's Tenth Anniversary
Posted: Jun 25 2015, 11:30 AM Forum Announcements View full topic
Sláinte!

I have to admit, I feel incredibly old. I'm the last member who's been part of SOTF from the very beginning, feels like a lifetime ago that I was running around with Kai, Dodd, Meg, Chase, Maka, Chad and the rest of the old guard. Especially since unlike, say, Elena, I haven't done a single worthwhile thing IRL in all that time, and I slightly resent having nothing to show for a decade of being on Earth but having been on an RP site for a long time. Not to mention, ten years is like centuries in internet time! We're like Rome or something. I can only name a couple other communities I've seen last ten years or more online, and I've only seen one other RP last as long, which did it by changing its focus pretty drastically and even then mostly because of the same couple people propping up a mostly dead-ish site. That could have been us, but instead we're an incredibly healthy board and community, the odd bumps and squabbles aside, and that's a hell of an accomplishment; I've seen boards that don't last one year, let alone ten, and it's a big accomplishment that even now the site hasn't shown any signs of slowing down. It wouldn't be the same without the membership we've gathered here, the sites that've tried to rip us off have proven that, and you guys are why I keep coming back despite how much I bitch about how old I feel. I think even without SOTF, we'd still be one hell of a community, and that's saying something. I'm glad to have found this place, and to have made the friends here I have, even if I suspect about half of you secretly hate my guts (not counting the ones who openly do so).


Also, a clipart cake: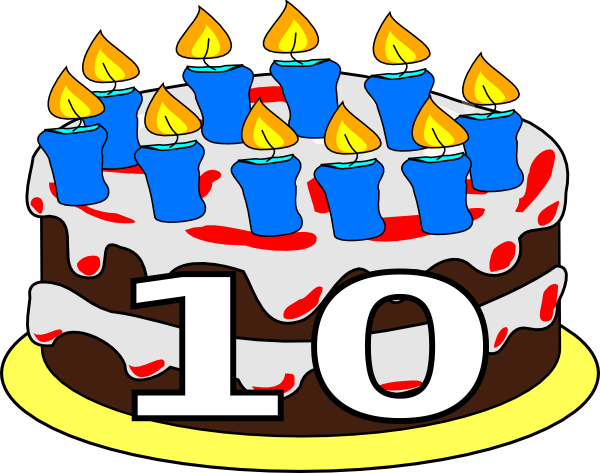 Super Dangan Mafia 2 Game Thread
Posted: Jun 25 2015, 10:50 AM Forum Mafia View full topic
VysePresident

Jun 25 2015, 04:36 AM

The Burned Handler

Jun 24 2015, 09:43 AM

I'd also been going to point out that Aura's refusal to talk about anything other than flavour/the SDR series itself is coming off incredibly suspicious to me, but now that other people have voiced the same concern it feels bandwagonny for me to say.

Why do you care about being bandwagony?

I mean, if it's a read, it's a read, isn't it?
I care because people like you will go LOOK, HE'S A SHEEP, LYNCH HIM, HE'S SCUM apparently, if I even share half an opinion with someone. A lot of your arguments honestly seem to be reaching, grasping at sheer coincidence or going out of your way to make things look scummy when they really shouldn't be; commenting on Seth's death is scummy when I do it, but not Toben or De? Come off it. As I've said, things are a bit busy, but I do plan to make an updated overall reads post before the end of the phase; those really long readposts just take a while to write. You seem to be hounding me for, gasp, actually putting effort into learning and contributing to the game! How dare I, on my first game, actually try to do things! I honestly think you're being excessively paranoid and putting actual effort into reading every single thing as suspicious.

Re: mutual scumread: I only didn't vote because I don't feel confident enough in it to vote. You'll see I haven't voted for Toben, Goose or Aura yet despite feeling more confident in those reads.

And my read on you didn't so much abruptly shift so much as I went "Okay, I was wrong about Wes; was I possibly wrong about Vyse too?" - which I don't think is unreasonable.